PL-jrxml2pdf - Version 1.1.3.4 - new major features
Today i released a new version of PL-jrxml2pdf on the download-page.
The release contains two new major features.
Charts
You can now integrate charts in your reports. Currently the following chart-types are supported
Here's a screenshot of a report containing all of them.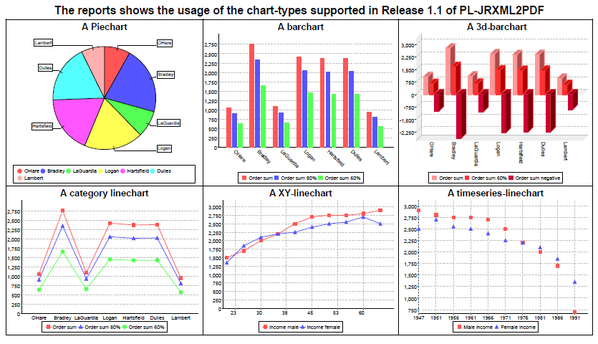 Text-rotation
Text (both static text and textfields) can now be rotated.
Enhancements and bugs
There are also some smaller enhancements and several bugfixes included. See the package-documentation and version-history for details.
Um über die neuesten Artikel informiert zu werden, abonnieren: