Today i released a new version of PL-jrxml2pdf. As a new major feature it includes a first version of the JRXML-generator, which allows the generation of a jrxml-report-definition from an existing APEX-page. Its included in the APEX-part of PL-jrxml2pdf. I'm looking forward for your comments on the new generator.
Additional enhancements in the new version
Added support for header-cells for crosstabs
Added new system parameters to allow the usage of custom fonts for standard font-name
Various performance-enhancements in AS_PDF3_MOD
Today i released the first version of the JRXML-Generator and gave it to certain testers.
The tool currently supports the following region-types:
HTML-Regions with page-items
Interactive reports (with conditions)
Here is an example of a APEX-page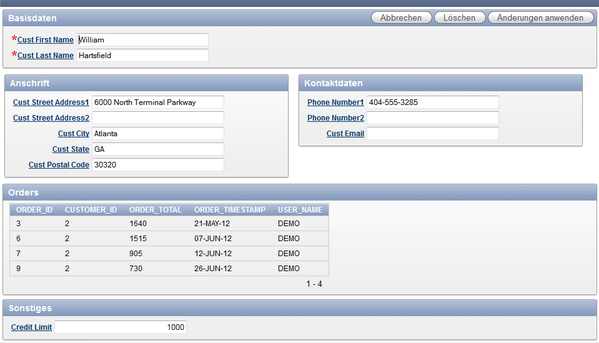 Its based on DEMO_CUSTOMERS and DEMO_ORDERS.
And this is the result from the generator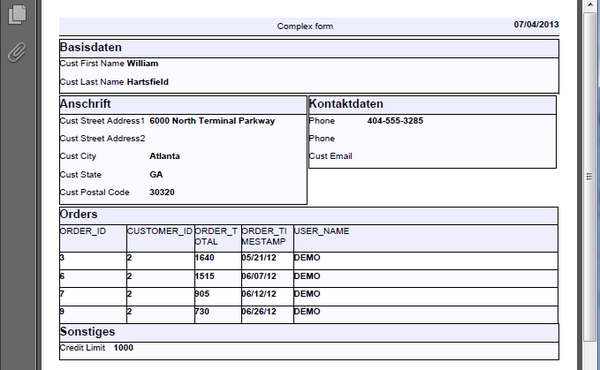 I hope to release the generator to the public at the end of the month.